Digital Forensics Services
Digital Forensics Services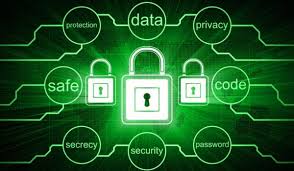 Whenever a data crisis hits you, you will certainly run around to find a digital forensics expert . We at Computer Answers are at the forefront of digital forensic examination and we are here to help you at all times. Our experienced and certified experts have in-depth knowledge. We are at the forefront of cutting-edge data security technologies !
We have a dedicated digital forensics team that goes beyond malware analysis services . We can also investigate your overall digital environment and discover digital artifacts on your computer systems, servers, storage devices, cloud locations, and other IT environments.
You could be an individual or an organization, our team is capable to assist everyone!
Organized Approach to Digital Forensic Services
There is no way around digital forensic services without an organized approach. Our steps include the following:
Free initial consultation
Forensic analysis & reporting
Expert testimony
Our digital forensics examiners use similar principles mastered in other forensics sciences to analyze your digital artifacts . Has the crisis hit your emails, documents, images, or web browsing history, we can help.
Do you know that any such in an organization can have significant impact on the outcome of related civil and criminal litigation? If you are facing situations of digital loss , make sure to call the experts at Computer Answers.
Ransomware Forensic Investigation & Data Recovery
Have suffered an attack by file-encrypting malware ? It is quite common these days. Computer Answers also offers ransomware investigation and data recovery services . Our certified and well-trained experts will restore the maximum-possible encrypted data without the need for paying the ransom to those holding your data.
There can be situations where data recovery may not be possible in the conventional way. Don't worry. We can provide additional assistance. This can be supported by proper documentation that may be required for insurance claims, followed by a comprehensive investigation on how your systems were infected and create protocols for preventing future threats.
Our range of services extends over to:
Mobile device forensics
Broken device forensics
Storage device forensics
So if you are facing a security threat, feel free to call us at our Toll Free number 866-488-2806 or fill out our Contact Form . We are located conveniently in Albany, Williamsburg, Schenectady, Clifton Park, Brooklyn, and East Greenbush.