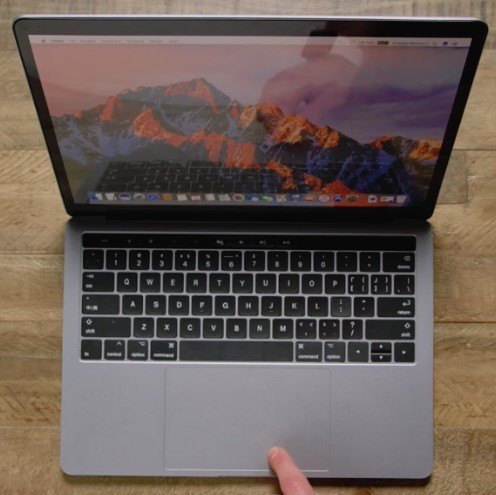 If your laptop is a Mac Pro with a touch bar, that needs a keyboard repaired we know that you are a serious professional. Since its introduction in 2006, the powerful Mac Pro with a dual or quad core Intel processor and 24/7 expert technical support you don't have to buy AppleCare for the first 60 days … has been the engine of choice for filmmakers, engineers and a host of other high-end users.
When a malfunction occurs, it is the same as a movie studio or research center having to temporarily close. Your people who know your mac don't help with your MacBook pro retina, business comes to a temporary stop, along with your income. That laptop containing vital files and projects has to be up and running again as quickly as possible issues like MacBook hard drive repair, MacBook screen repair, or MacBook liquid damage repair will literally make it impossible for you to function and fix my MacBook becomes a top priority. At Computer Answers, we understand your needs.
Why Choose Us for Your MacBook Pro Repair?
When something goes wrong with your MacBook Pro, or MacBook computer support it's time to call MacBook experts, who can repair MacBook keyboard repair, MacBook retina repair, and MacBook battery repair Computer Answers. We have been servicing and repairing laptops made by Apple ever since the G3 and iBook models were released in the late 1990s. When the first generation of the MacBook Pro was announced in 2006, we made sure we understood every centimeter of its structure and every pathway of its programming. With each successive release of all three generations of the MacBook Pro, we take them apart so we know how to put them back together.
Because we know the hardware and software of Mac Pro so well, Computer Answers has the experience to handle MacBook charging port repair and the expertise to diagnose your laptop's problem accurately, and get it repaired and back to you quicker than anyone else. At the bottom of this page you'll see some general categories as to common problems
Visit Us At Any One of Our 5 Convenient Locations In New York Including East Village, NYC, Williamsburg, Brooklyn, Albany, Clifton Park and Schenectady.
Our MacBook Pro Repair Services
Free Diagnostics
We don't expect you to know exactly what is wrong with your MacBook Pro. If it will not start, the cause could be anything from a simple software problem, to a frayed power cord, to something major under the hood. At Computer Answers, we know that the right thing to do is to inform you as to what the problem is and what it will cost to fix it before you pay a nickel. So, we offer a free diagnostic analysis whether you walk in with your MacBook Pro, ship it to us, or arrange for an appointment with a technician.
Mac Pro Virus/Spyware Removal
Perhaps your MacBook Pro is just running slowly. Are there unexpected freezes or is your laptop crashing? Maybe you have noticed Applications that you don't remember installing, or you think that you may have come under a virus attack leading to a security leak. At Computer Answers, we will analyze your software and that diagnostic service is free. If you approve, we will update your security applications and remove any spyware or other damaging programs.
MacBook Pro Battery Replacement
Every machine ever built has its weakness and for the MacBook Pro that weakness can be its battery. The batteries have repair program, or your magsafe port may need accidental damage coverage, you may need to repair the disk or go into recovery mode, been known to weaken after as few as 200 charges. If you have noticed that the life of a fully charged battery has begun to drop, damage coverage and 24/7 support, to avoid years of accidental damage. We don't need your apple id, just want to work with you directly. it could be that the battery needs replacing. Computer Answers will diagnose for free the problem first. It is possible that there are background programs running which are draining the battery. MacBook Pro Water Damage Repair
Whether you spilled a cup of coffee on the keyboard, or if your MacBook Pro was exposed to water during a house fire emergency, it is crucial that you get that computer into the hands of a Computer Answers professional technician as quickly as possible. Time really is of the essence as that water may be creeping into your MacBook Pro's logic board, possibly causing extensive damage to the data contained in the hard drive. Your laptop may even seem to be running fine for a while after water exposure. CAUTION! If your MacBook Pro has become wet, do not turn it on! Contact us immediately.
MacBook Pro Screen Repair
Whether your MacBook Pro has a standard or Retina display, its screen can become scratched, cracked or otherwise damaged. A broken display can be caused by exposure to intense heat, or the unfortunate accidents that occur with any frequently used device that can be carried around and dropped. At Computer Answers we have fixed or replaced hundreds of displays and we will do that for you quickly and at the lowest possible cost.
MacBook Pro Hard Drive Repair/Replacement
In an extreme situation your MacBook Pro may become so damaged that it simply cannot be fixed. Vandalism or a house fire could be the cause, or perhaps a car accident, but the cause itself is not important. What is important is recovering the weeks or even years' worth of important files contained on your computer's hard drive. When Computer Answers performs a Free Diagnostic assessment, we will take a close look at your hard drive and give you an honest estimate as to how much of the data is recoverable and at what cost. You can trust that if it can be saved, Computer Answers will save that data and we will move it to a new hard drive for you.
What makes us different? How about FREE Diagnostics, repairs while you wait, and a host of other services aimed at getting you back up and running faster than anyone in the business.