Computer Answers Bennington Vermont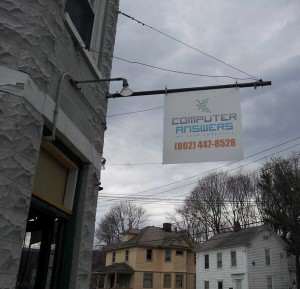 Phone: 802-447-8528
Address:

514 Main St
Bennington, Vermont
05201
United States
Hours:
Open 7 Days a Week!
9am-9pm
Computer, Smartphone, Tablet, & Laptop Repair Bennington Vermont
Looking for outstanding service when it comes to computer repairs, laptop repairs, smartphone repairs iPhone repairs, & business IT services in Bennington, VT? Computer Answers Brooklyn has you covered for all of your repair and support needs. Conveniently located at 514 Main St. in Bennington, VT, open 9:00am to 9:00pm 7 days a week, no one in the area matches our level of service and commitment.
Why Choose Computer Answers?
FREE DIAGNOSTICS
When you're not even sure what's wrong with your computer or phone, there's nothing worse then having to pay just to find out. At Computer Answers diagnostics are free, 100% of the time. Seriously.
What sets us apart from the average computer repair shop? How about FREE Diagnostics, repairs while you wait, and a host of other services aimed at getting you back up and running faster than anyone in the business.
Some of The Clients We Are Proud To Serve