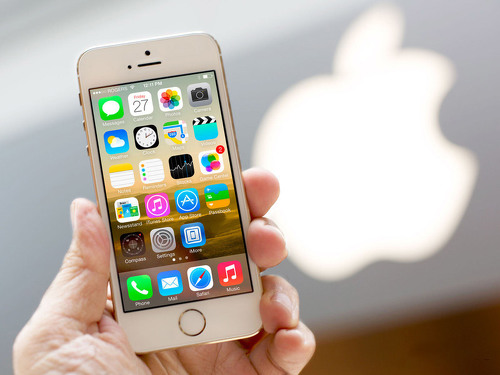 Computer Answers can handle all your iPhone 5s repair and service needs quickly and at an easily affordable cost. That includes repair or replacement of the larger camera aperture and the Touch ID fingerprint scanner, as well as any issues with the iPhone 5s applications. Unlike most electronic shops, we keep most parts in stock and we do all repairs on site, often while you wait. We can and will repair or replace screens, camera lenses, and more such as batteries or broken chargers,s or headphone ports. Computer Answers will even analyze your applications and report any problems to you – free. Repairs start at just $25. Whether your iPhone 5s is having severe performance issues, or you just need a new charger, call us today for a free quote on your iPhone's repair.
Why Choose Us for Your iPhone 5S Repair.
What makes us different? How about FREE Diagnostics, repairs while you wait, and a host of other services aimed at getting you back up and running faster than anyone in the business.
Whether you want to come in for a replacement part, new operating system, liquid damage control, a new sim card, iPhone or iPad, we got you covered! Restoring your iPhone is important to us and battery life is a key factor, lets us help you delicately today! No need to go to the apple store when you can save your money by coming to us for assistance! We help with iPhone headphone jacks, cell phones, data usage, cracked screens and so much more! Down below is the rest of our iPhone 5S repair services:
Our iPhone 5S Repair Includes:
iPhone 5S Application Analysis
iPhone 5S Battery Replacement
iPhone 5S Camera Lens Repair (front and rear)
iPhone 5S Camera Replacement (front and rear)
iPhone 5S Charge Port Repair
iPhone 5S Charger Replacement
iPhone 5S Earphone Port Repair
iPhone 5S Glass Replacement
iPhone 5S Screen Replacement
iPhone 5S Speaker Repair
iPhone 5S Virus/Spyware Removal
iPhone 5S Water Damage Diagnostic