IT Infrastructure Management
When it comes to your IT systems, there's no room left for uncertainties or discrepancies. You must be sure that you have a solid technical foundation on which to operate.
We approach your networks with this in mind. Our goal in managing your IT infrastructure is for you to be successful and productive, while keeping your IT costs low and creating a solution that works. As soon as we take on the task of maintaining and supporting your networks, your systems are maintained and cared for as our own, because you become an extension of our company.
Here are just some of the features of our comprehensive IT management services:
Proactive systems and network monitoring
Instant Remote Support
Guaranteed on-site response time within 24 hours
As-needed remote access to your network
Network security and monitoring
Off-Site backup of your valuable data
Ongoing IT efficiency and productivity enhancement consultations
Ongoing documentation of network progression and statistical data
Reduced hourly rates for on-site visits
Reduced rates on telephone technical support
Affordable IT solutions
Every client gets a custom IT solution, built upon a working relationship with you that lets our experts personally understand and accommodate your unique needs.
You will be assigned a technical who will know your network in and out, when you have a problem or difficulty he/she will be the liaison to help with any problem no matter how big or small it is.
Service Levels
We offer several service agreements/options tailored for different kinds of Organizations and their needs:
Ongoing Support

This is our most proactive hands on option for medium and large organizations. You can rest easy, knowing your IT systems are in the hands of our seasoned and expert staff. Analogous to having your own in-house technical team, you benefit from immediate response times and pro-active practices that help ensure minimal downtime and a problem-free work environment.

Pre-emptive per-incident Support

This option is great when you need experienced and knowledgeable experts to readily available to support your networks, when there doesn't exist a need for on-going support. You can save on our already competitive rates and you get the added bonus of priority assistance.

Per-incident Support

This option is perfect if you have a small business or home office. We can help you as needs arise on special occasions, for things such as file recovery, upgrades, or other services. You'll benefit from the professional service you expect from a company that cares about your technology investment.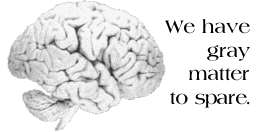 So what does Business IT support really mean in the real world? In our eyes it boils down to peace of mind. When we are your technology partner, you become our company. We are proud to have you as a client and will go above and beyond at a moments notice. We will look at your networks and crucial data, and apply our experience to show you where your weaknesses are, and what the best ways to overcome them are. We want to be partners for life, and we will do everything in our power to achieve that goal.
Check out what our clients have to say! Testimonials
If you are in need of a partner to help sustain your IT infrastructure, call us right now at:
(518) 207-1477
Free Consultation