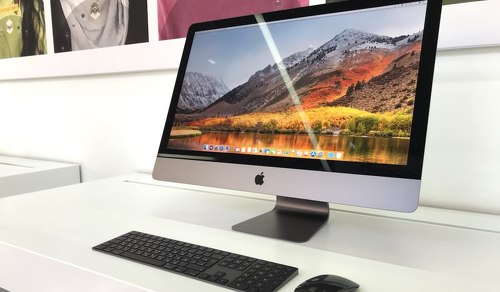 Gray screen, blue screen, black screen, yes Mac screens can also develop some major bugs. And if you have tried every simple hack and troubleshooting shared on the internet and still no improvement, we can take over from there. We have that magic touch that will give your bad screen a total makeover. We know how bad it hurts to see a broken computer screen. We understand the risk of having your work or studies on hold, but that should not happen. We can fix your computer screen no matter the brand or the damage. From LCD replacement, fluid damage, or a clean-up service, we have professional technicians with the knowledge to provide the best solutions you need.
We specialize in screen replacements. We will clean up your shattered computer screen or replace them with a new and good quality screen. We have various quality and affordable parts to select from. Our services are prompt and with swift delivery. Your happiness is our priority, and your satisfaction is guaranteed. Our service costs are kept at a minimal price to ensure that you don't break the bank just to fix your phone.
Professional Macbook Repair Service
If you need a total makeover of your mac screen? From replacing the cracked screen to fixing any other parts, Computer Answers is your answer. With a team of experienced and expert technicians, computer answer offers the best professional Macbook repair service at the best price. Macbooks and Mac Screens are known for their amazing resolutions, retina displays, and fast performance, we don't want to ruin it with one silly mistake. Dropping or spilling water can have small to severe damage to your Mac screen. No matter what the condition of your MacBook is, we can fix that on any day at any time. We can fix your screens on the same day so you can get back to your work with the clean and new screen.
FAQ about Macbook Screen Repair
How long does it take for a Macbook Screen Repair?
Depending on the repair services it can take one hour to 5 hours to fix your Mac screen or Macbook screen. Computer Answers offers same-day delivery so you can get back to your work as soon as possible.
Where can I get my Macbook Screen repaired?
Any location of Computer Answers is well equipped to fix your mac screen at the fastest time possible. We offer free consultation on your screen and you can choose to go with the services if you think we provide the best service at the best price, which we do. Stop looking at that cracked screen and stressing over it. Bring your MacBook to Computer Answers and let us fix it.
Are Macbooks expensive to repair?
Yes, it can be costly to fix your Macbook screen, that is because the specific apple products require specific parts which can be hard to get and can cost higher. Computer Answers offers the best convenient price when it comes to MacBook screen repair so you can bring your cracked screen in any
Is Macbooks Hard to repair?
With proper parts and an experienced team at Computer Answers, repairing your MacBook screen is not as hard as you might be thinking. Bring your Mac screen any day at Computer Answers and get a free consultation from our expert technicians. Later they can fix up your MacBook as good as new.
Is there a warranty on Macbook Screen repairs?
Computer Answers has a reputation of 15 years when it comes to taking care of your device. MacBook Screen repair is also a part of that. We are confident and experienced in fixing all your products so you can get back to being stress-free. Computer ANswers offers a 30-day repair warranty on any failed parts. Labor is not a part of the warranty.
We open 7 days a week all year to be at your service. Visit our website computeranswers.com to find our store location nearest to you and to book appointments. You can give us a call: