Computer Answers
Clifton Park Location
1602 Route 9
Clifton Park, NY 12065
Phone: 518-383-0313
Hours:
Open 7 Days a Week!
9am-9pm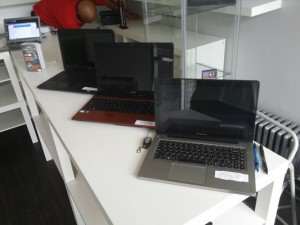 About Our Clifton Park, NY Location
Computer Answers is proud to announce its second store location in Clifton Park, NY where we handle pc repair, computer service, for small business, and residential. This new location for computer helps halfmoon NY has set a goal to make our customers our number one priority including apple computer repair Clifton Park NY. We have been able to achieve success by perfecting laptop repair Clifton park NY, it support Clifton park NY, data recovery Clifton park NY and keeping our promises and putting customers first
The Clifton Park store specializes in services such as computer training, data recovery, and hardware repair. We offer weekly computer classes teaching basic computer skills as well as more advanced computer strategies. Computer Answers offers data recovery as well as hardware level motherboard repairs. This location also offers smartphone device repairs, screen replacements, and game systems support
So if you are in the Clifton Park or surrounding area, please feel free to make Computer Answers your computer repair service provider for lifetime warranty, apple products, cell phone, as well as our shop in Albany NY. We are open every day to provide information and a free diagnosis, on your external hard drive, technical support, support technician, or water damage drive recovery for these services to the local Clifton Park Community. We take pride in making our customers happy!
Computer and Laptop Repairs
Computer Answers specializes in Computer and laptop repairs for all of our commercial and residential clients for cell phone repair, data recovery, or business it support. If your computer or laptop is not performing like new, or if it's not working at all, we are the company to serve you. All of our services come with FREE DIAGNOSTICS, including iPhone repair Clifton Park NY, also find our computer shop Clifton park NY. Laptop and computer diagnosis are returned within a day and completed repairs returned within two days. The technicians at Computer Answers provide clients with the cost of repair, with no hidden charges, and help customers decide the next step. One of the goals of Computer Answers is to keep computer repair costs down for our customers. We are focused on volume, so saving you money is our primary objective. Feel free to call us or stop in for a free diagnosis
Business IT Support Services
Every business, large or small, has a work model that allows the business to operate. Computer technology is implemented as your business grows and functions expand in order to help you manage your business and your growth. Under this precept, there comes a time when your IT systems become a challenge to maintain. Computer Answers can provide the business IT support you need so you can focus on your business. We understand these challenges and look forward to the opportunity to help you better manage your systems. Feel free to call us for a free consultation. (518)383-0313.
Computer Networking Services
Computer Answers offers a wide variety of computer network support, from network troubleshooting to installing a new network. Our specialty is ensuring the highest network security for all of your important company data. We are able to provide a cost-effective solution, with all of the necessary features. Computer Answers now offers highly secure and powerful networking services
Remote Tech Support
At Computer Answers, we recognize the value and importance of your time, which is why we have added our new remote support service. With this service you can avoid the inconvenience of bringing your computer into the office to be diagnosed and repaired. The technicians are able to connect to your system (desktop or laptop) over the internet in order to diagnose and fix your computer's problems. We can fix Windows configurations, viruses, spyware, blue screens, unexpected errors, and other nuisances which keep you from doing your work or enjoying your system the way you should. Feel free to call us for a free diagnosis (518)383-0313.
Find My Device
iPHONE REPAIR

SMARTPHONE REPAIR

COMPUTER REPAIR

TABLET REPAIR

GAME CONSOLE REPAIR

iPOD REPAIR
Why Choose Computer Answers?
FREE DIAGNOSTICS
When you're not even sure what's wrong with your computer or phone, there's nothing worse than having to pay just to find out. At Computer Answers diagnostics are free, 100% of the time. Seriously.
What sets us apart from the average computer repair shop? How about FREE Diagnostics, repairs while you wait, and a host of other services aimed at getting you back up and running faster than anyone in the business.
Some of The Clients We Are Proud to Serve
Citizen Action

Integra

Tierra farms

Liberty Tax

Ernst