Computer Answers Business IT Support – The Best of All Worlds, Delivered
Much of the world's innovations in business IT support have been around the cloud, with most Managed Service Providers looking for new ways to differentiate their various web service offerings, making them more accessible to new users.
While some business IT support service providers focus on streamlining their customer experience verticals, and others rolling out automated platforms for a number of IT services. Computer Answers aims to offer users the best of ALL worlds, with streaming analytics and unified communications.
We are in the Market of Business Empowerment
Managing a company's IT infrastructure is no cakewalk, something that any small, medium size enterprise (SME) business owner can relate to. As your business expands, not only will it face the added pressure of doing more with less, which is nearly impossible, but it will also have to align its IT expenses to reflect the other aspects of your business.
Computer Answers not only provides comprehensive IT Infrastructure Managed Services that will help your business grow, but also we strive to aid your business in the designing, securing, and scaling of all IT related services, from smartphone and computer repair to point-of-sale software development and installation.
Looking to save money? Outsource IT to us.
Of course, you can hire an entire batch of new employees and train them to handle your IT network, but that's just too risky and too costly for any company. Why not outsource to another company that knows exactly what to do from the beginning of your partnership? Computer Answers has extremely capable IT specialists who will take care of your systems at a very minimal, flat monthly rate. With us, you can save at least 30% of what you would have spent for new, untrained employees.
A Leading Business IT Support Provider
Computer Answers is one of a few companies that understand the real needs of business enterprises, whether big or small. Your business IT support must have all these essential support packages:
Backup – Your data will be constantly uploaded to our servers via the Internet, so if there is ever an untimely network crash, the data will be available for immediate retrieval.
Communications – Computer Answers can provide voice over IP communication services for your company, which is 20 times faster and more efficient than traditional analog phones. IP communications is available with multiple site-calling capabilities, direct calls from your PC, and an automatic attendant feature. We can also provide you with a private emailing system within your company. Your external and internal communications are about to change for the better.
Storage – Computer Answers can provide storage facilities for your important data. Our servers are more than enough for all of your data and can be transmitted directly into the cloud.
Security – Your business needs to be secure 24/7. With us, there is no question – we have multiple levels of security to deter hackers. Spam will also have no place in your network, as well as viruses and malware.
Monitoring – Computer Answers will monitor your network's activities around the clock to ensure optimum system performance and as a way to maximize our security features.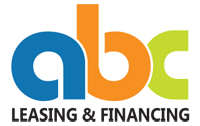 Computer Answers helped my business tremendously. Paul went above and beyond to get us all set up in a short amount of time. I am very grateful for the expertise they brought to my business and how they got us up and running smoothly.
Gerold G. Oestreich – Owner ABC Leasing
Computer Answers have giving us nothing but the best service since we started with them this past year. When our server crashed a few months ago, Paul & Will worked non stop until we were back up and running. We look forward to working with them on any of our future needs.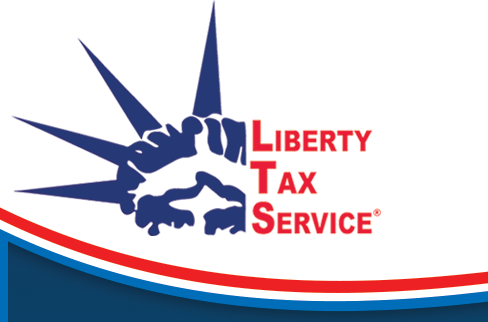 Ed Welsch – Owner, Liberty Tax Services
We offer the complete package!
The vision of Computer Answers is to become an all-around provider of your computer and IT needs. We can customize packages to include additional features. Do you want to develop and implement custom software? Do you want us to host your services in the cloud? We can help you with software and cloud hosting. Our services are flexible and we can modify our service packages depending on your company's own workflow.
Your business doesn't have to conform to your IT. Let your IT work for your business. At Computer Answers, you get exactly that.
The Computer Answers Service Bouquet
With a major presence in the New York Capital region, Computer Answers has been providing reliable communications, comprehensive IT infrastructure, as well as 24×7 technical support. The company's managed services offer on-site and remote support, product repairs, software and system installation, configuration, and deployment, and much more:
Application Management – Our Application Management systems offers a wide range of proactive support services for various platforms and even cross-platform technologies. This includes everything from front-end software development to back-end support.
Data Center Management – Computer Answers provides comprehensive support for a number of elements in a data center, including systems and storage, database management, and business cloud services.
Technical Training and Development – Not only do we provided comprehensive managed services, but also we offer in-depth training for those users who want to reduce costs by hiring and training their own IT support network. From on-site page-by-page tutorials, to off-site webinars, you can now get your IT team trained and certified by some of the best technicians in the business. We even offer basic courses for the technologically-challenged, so that they feel more comfortable using modern devices such as tablets or touchscreen PCs.
Desktop Management Services – Whether you prefer the convenience of on-site IT infrastructure or the efficiency of off-site cloud services, Computer Answers Desktop Management Services can provide you with end-to-end desktop management support, including remote management, compliance checks, image creation and deployment, and even asset management.
Comprehensive Service Desk – Computer Answers Service Desk is a multi-lingual, multi-platform support system that caters to you, your customers or both, located in centers across the globe.
Buying/Selling – Apart from various business and private managed IT services and software development, we even undertake the sale, purchase, and exchange of business machines & mobile devices, both new and used. If your business needs it, we can get it for you, at a price you can afford.
Your business is now complete.
Computer Answers will make sure that your business is connected 100% of the time, internally and externally. We will ensure virtually zero downtime to enable a smooth work environment. You worry about your business; we'll worry about your IT. Contact us at 866-488-2806.