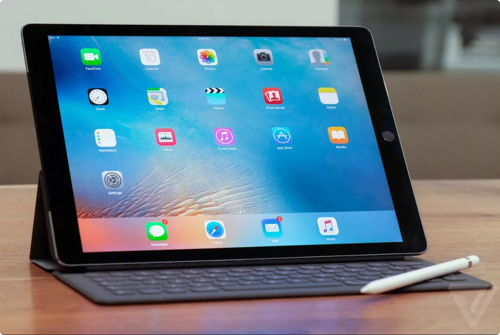 | | | |
| --- | --- | --- |
| iPAD REPAIR | GOOGLE NEXUS REPAIR | AMAZON KINDLE REPAIR |
DON'T SEE YOUR TABLET? CALL TOLL FREE 866-488-2806! WE REPAIR ALL TABLETS!
TABLET REPAIR
The digital tablet is now the device of choice due to its portability, ease of use, size, and power (compared to mobile phones). As such, the tablet scene has witnessed a growing market as more people are becoming convinced that digital tablets are the way to go for mobile computing. To meet this growing trend, Computer Answers now offer tablet repair services in New York.
Here at Computer Answers, we take our clients' needs seriously, and we've noticed for quite some time that a large number of our loyal customers now own a tablet. This is what prodded us to open a new line of repair services specifically targeted towards tablets and eBook readers.
We have acquired the latest technology in tablet reformatting, cleaning, fixing, and refurbishing damaged iPads and similar tablets. With us, you can be sure that your tablet device will be fixed 100%. Our team of expert technicians and programmers possess the most advanced methods and processes in diagnosing, repairing, and streamlining damaged tablets. Surely, nothing will be left to chance as we will fix your tablet at the most cost-effective rates and with quick turnaround times.
The Brands We Work With
Apple iPad Repair
The centerpiece of ourtablet repair services is the hugely popular iPad – the most successful and broadly used tablet on the planet. Since it is a highly-protected and compact device, we apply due care and diligence in repairing it, especially since it's very costly. We can fix all generations of iPads, from the first iteration to the latest.
Samsung Tablets
We offerrepair services for all versions of the Samsung Galaxy Tab. We can also offer help to our clients regarding their problems with Android-based apps.
Acer Tablets
Acer tablets are very unique because of their multi-touch functionalities, as well as the dual-screen. As such, they provide a user experience very different from that of Apple's or Samsung's tablets. Needless to say, we have researched intensively on Acer tablets and formulatedrepair solutions that are unique to their products.
Other Brands
We providecomplete repair services for other popular tablets, including Asus, Blackberry, Toshiba, Motorola, Sony, HP, HTC, Google Nexus, and Dell. Simply put, we are able to fix all kinds of tablets and e-readers such as kindle fire and Nook, regardless of physical or software damage.
Our Tablet Repair Services
Here are some of the most common problems we encounter with tablets. If you are in need of assistance regarding any of these issues, contact us today for free electronic diagnostics and also a quick quote based on the repairs needed.
Tablet Screen Replacement
Tablet HDMI Failure
Tablet Battery Repair
Tablet Microphone Jack Replacement
More Below!