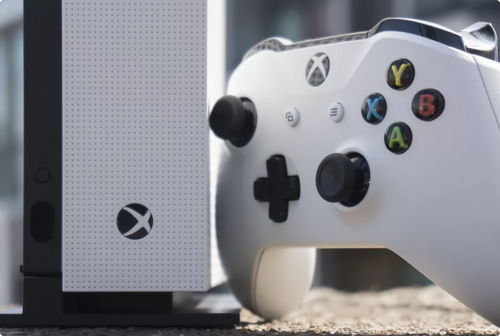 When your game console is damaged or malfunctioning, those rainy days spent at home with the kids can turn into an experience that feels like being the victim of a drive-by in Grand Theft Auto. At Computer Answers, we understand your need to get that console fixed and back in place as quickly as possible. We have families. We get it.
Computer Answers technicians have been repairing video game consoles since 1999, which means we have seen everything from Nintendo 64 through the PlayStation line, Xbox, Wii, and handhelds like the Nintendo DS. They have come through our doors covered in soda, chewed by pets, or cracked in half. You name it, Computer Answers has seen it.


Our Game Console Repair Services
Why Computer Answers for your Gaming Console Repair?

We know every kind of game console so well, Computer Answers has years of experience in console repairs, so no matter which game console you have, we can get it repaired and back to you quickly. Most problems can even be fixed while you wait after dropping off your console at one of our five locations in Albany, Schenectady, or Brooklyn.




We can either repair your console at our office or we can send a tech out to your house to inspect the issue with your gaming console. Just let us know your specific brand and model of console and what the problem seems to be. Particularly for a home visit, we'll arrive with what we need.




Below you can check the common problems game consoles have as identified from experience on working with game consoles. We will fix your game console and or identify the problem for you so you don't have to!
Our Repair Services...
Free Diagnostics
We don't expect you to know exactly what is wrong with your game console. We know that video game console repair is something your life depends on :) so we offer a 90-day warranty. Well check your video game system and tell you the repair fee which includes parts and labor before you pay a nickel. So if you have a Nintendo console, Xbox repair console, or play station repair console, bring a game console, ship it to us, or arrange for an appointment with a technician.
Disc Drive Repair
Every bit of dust or goo that gets attached to those discs eventually gets gunked up in your console's disc drive. Call Computer Answers. We'll get your Disc Drive clean for you in no time.
Hard Drive Repair / Replacement
Did you even know your game console has a hard drive in it, just like the family computer? Well, it does and the same as a computer hard drive it can become severely damaged resulting in loss of valuable data. When Computer Answers performs a Free Diagnostic assessment, we will take a close look at your hard drive and give you an honest estimate as to how much of the data is recoverable and at what cost. You can trust that if it can be saved, Computer Answers will save that data and we will move it to a new hard drive for you.
Red Ring of Death Repair
The Red Ring of Death is a particular problem for the XBOX 360. However, every game console has its own version of a 'help I'm very sick' indicator. If you see a Red Ring or something similar, then contact us right away.
Game Controller Repair / Replacement
This may be the most frequent repair or replacement issue of them all. Whether it is caused by thumbs working away like small jackhammers on plastic buttons, or the accidental letting go of a virtual tennis racket, controllers do take a beating.
Xbox or PlayStation Console Water Damage Repair
Whether you spilled a glass of soda on the console, or whatever the cause it is crucial that you get a game console exposed to fluid into the hands of a Computer Answers professional technician as quickly as possible. Water may be creeping into your console's internal workings. Your console may even seem to be running fine for a while after water exposure. If your console has become wet, do not turn it on! Contact us immediately.




Gaming Console Repair Service Near You
Now, you have already gone through all our repair services in the upper section. We assume you know about our capability. If you have any hesitation, please contact us. We are found in
Albany
,
Schenectady,
or
Brooklyn
. If you live near this location then we can help you easily. Just give us a call or step into our office.
Our Game Console Repair Services Include:
Water Damage
FREE Diagnostics
Power Port Replacement
RCA / HDMI Port Replacement
USB Port Replacement
Hard Drive Recovery