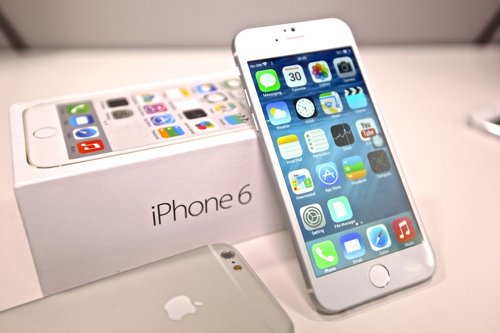 So it's quite possible you have a broken apple iPhone 6 on your hands. Well we feel you have come to the right place. Since the iPhone has come out in its first version iPhone 3, we have repaired approximately 25,000 of these bad boys and girls. Having said that, the one thing we have not begun to think is that these repairs are simple hardware repairs. We recognize one simple fact its that at the end of each phone there is a human being, and our focus is helping people with their technology problems not just fixing phones or hardware.
Some repairs include:
iPhone 6 water damage repair

iPhone 6 lcd repairs (we also carry OEM screens as well as after market)

advanced iPhone 6 data recovery

iPhone 6 dc jack repair

free estimates on all iPhone 6 repairs
Whatever your iPhone repair needs are please don't hesitate to get in touch with us for a free evaluation of your technical needs.
MORE ABOUT OUR IPHONE REPAIR SERVICES
Apple iPhone's are the greatest invention since sliced bread when it comes to the smartphone market. iPhone and iPad using the ios Operating system are the best devices for any basic home user, and if your iPhone 6 support needs are iPhone 6 repair center, we can replace your iPhone, or iPhone screen, iPhone battery, iPod touch, or install ios 12. You do not need to go to the apple store, just to get a screen replacement. Apple authorized service are not the only ones to handle screen repair or water damaged iPHone ,or just basic ios updates. It is really of no consequence if you have an iPhone 5s, iPhone 6s or any iPhone model, or battery connector issues.
Just take a look below as iPhone 6 screen repair is the most common issue or repair but we can handle just about any kind of problem you may be experiencing.
If you cannot walk in with your iPhone, call us Toll Free at 866-488-2806 or use our Contact Form. Tell us as much as you reasonably can about what the problem is with your iPhone. We will arrange free shipping for you to get it to us quickly. We will then perform a free Diagnostic on your phone and report back to you immediately. Visit Us At Any One of Our 5 Convenient Locations Including Williamsburg, Brooklyn, Albany, Clifton Park, East Village NYC, and Schenectady
Our Repair Services Includes
iPhone 6 Application Analysis

iPhone 6 Battery Replacement

iPhone 6 Camera Lens Repair (front and rear)

iPhone 6 Camera Replacement (front and rear)

iPhone 6 Charge Port Repair

iPhone 6 Charger Replacement

iPhone 6 Earphone Port Repair

iPhone 6 Glass Replacement

iPhone 6 LCD Replacement