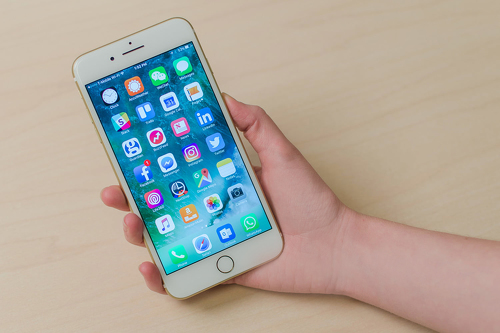 A broke screen on your precious Apple iPhone 7 Plus can be heart-breaking, but there is no need to worry. We at Computer Answers have replaced screens of thousands of iPhones. Our free diagnostic service means that you get a free report before we replace the screen.
Why choose us?
We have the right tools, technicians, and the experience of providing quick iPhone 7 Plus Screen replacement service.
If you find yourself with a cracked, broken, or fully damaged iPhone 7 Plus screen, our qualified and experienced technicians can replace and return the phone immediately. We use the most advanced tools for replacing the LCD and screen on your device. Visit our location today for convenient and professional screen replacement service.
Your iPhone 7 Plus has IP67 rating. This means it is water resistant and can even stay underwater for several minutes. But there are limits to this feature.
Dropping your expensive phone in the washing machine or pool can mean permanent damage to the screen. If you have a waterlogged phone, we are located in 5 places within New York State.
You can also get your iPhone 7 Plus' screen and LCD damaged due to a drop. The screen may not respond to touch or there may be lines across the screen. Again a LCD and screen replacement is going to be the best solution.
So if you are in need of iPhone 7 Plus Screen replacement for your phone, visit any of our 5 locations at East Village NYC, Clifton Park, Williamsburg, Schenectady, Brooklyn, or Albany. If you are unable to visit us with your iPhone 7 Plus, give us a call at our Toll Free number 866-488-2806. Provide us all the details you can about the phone's problem and we can also arrange free shipping so that you can send your phone quickly to us.