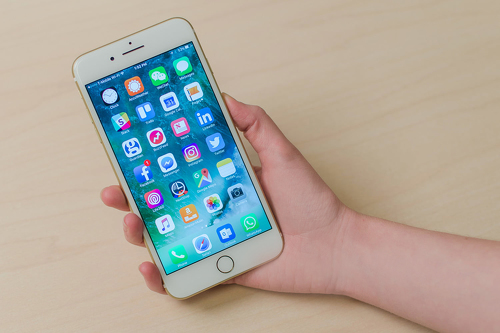 Smartphones are part of daily life and having a trouble-free phone on your hand can save so much stress and help you perform better. So you need to get your iPhone 7 Plus replacement as soon as possible. Finding a trustworthy place to fix your phone's screen is important. Another important part is making sure those people know what they are working with. Yes replacing the iPhone screen are costly so you need someone experienced in this matter so you receive the best services. Computer Answers works with expert and experienced technicians that will make sure you get the best product and service.

iPhone 7 Plus screen Replacement - Why and How?
With every new model, companies try to bring out a new and improved version of their previous product. Yes, they are improving but iPhone 7 plus screen replacement has also become common. As the products are high quality the price is also high, having a trustworthy service provider is important.
Types of damage in an iPhone 7 Plus can be more than just the screen.
Water Damage:
The iPhone can withstand a few minutes in the water but longer than that can cause serious damage to the phone. We fix waterlogged phones at the best convenient time.
LCD screen damage:
Deu to drop or the effect of high force the screen's LCD can be damaged delivering the blacked-out screen on your phone. Even though that is the most common one and sometimes it can cost a lot. So you need a trustworthy and experienced service provider the answer to that is Computer Answers.
Why Choose Us for Your 7 Plus Screen Replacement?
Albany, or Clifton Park location and receive the hassle-free and the best iPhone 7 Plus screen replacement. Fastest repair Service
Oh we know, you need that phone right away, at Computer Answers we value the time you are spending without your phone and our iPhone 7 Plus screen replacement is done to the best time frame so you can have it back as soon as possible. For the fastest and the best iPhone 7 Plus replacement bring your phone to Computer Answers. Free diagnosis & estimates.
No, we do not charge you for the diagnosis or the estimate of the phone. You can bring your phone to any of our locations and receive a free diagnosis and we will give you an estimated cost so you can be prepared to fix your iPhone 7Plus screen. The safest place for your personal data.
The biggest concern is the privacy of the phone. Yes, it is safe at the Computer Answers. Our expert and experienced technicians are familiar with the privacy policies and your data will be safe at Computer Answers. So you can just worry about the screen and not the security. And soon you will be free from that stress as well. Customer satisfaction.
What matters the most to us at Computer Answers is customer satisfaction. iPhone screen replacement in the business but we are concerned when you bring it to us, all of our management goes toward one goal: customer satisfaction. Computer Answers also offers 30 days repair warranty for any failed parts.
So if you are in need of an iPhone 7 Plus Screen replacement for your phone, visit any of our 5 locations at East Village NYC, Clifton Park, Williamsburg, Schenectady, Brooklyn, or Albany. If you are unable to visit us with your iPhone 7 Plus, give us a call at our Toll-Free number 866-488-2806. Provide us all the details you can about the phone's problem and we can also arrange free shipping so that you can send your phone quickly to us.