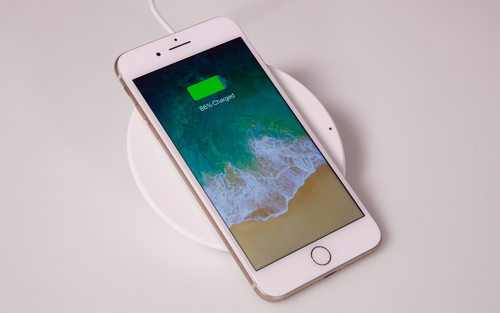 You may never know when your iPhone 7's screen may get damaged or develop a problem. Whatever the kind of issue it is, you can rely on Computer Answers for iPhone 7 Screen replacement services with a quick turnaround. Apple has certainly made many technological improvements, but there is always room for human error. Your iPhone 7's screen may get damaged by an accident. You would want the screen to be replaced quickly so that you are not cut off from your friends and family for long.
iPhone 7 Screen Replacement - Experts Hand on Your Deck.
With thousands of iPhone 7 screen replacements, you can trust us with your device. Our experienced technicians are fully equipped with the latest tools and technologies to replace cracked, water-damaged, or fully-damaged screens. Every client gets free diagnosis services. And we pride ourselves on our quick turnaround time!
It is not always a damaged screen. Your iPhone 7 may have a partial damaged display or there may be some other screen issue. Computer Answers can fix all these problems quickly. Sometimes the screen has cracked, but the LCD may still be intact. In such case, a screen replacement may be all that is required. We identify the problem, inform you, and provide you affordable replacement services .
Your Apple iPhone 7 certainly has some water resistant properties, but accidents can always cause damages that may not be protected by the latest technologies. We can restore your iPhone 7's display even when it has been water damaged.
iPhone 7 Screen Replacement Near You at NYC.
If you need iPhone 7 screen replacement services , visit us with your phone at any of our conveniently located centers. We have locations in Brooklyn, Schenectady, Clifton Park, Albany, and New York City. Our qualified technicians can conduct free diagnostic on your iPhone and provide you instant report. You may also reach us through our Toll Free number 866-488-2806 to provide us all the details about the problem. We can make arrangements for free shipping so that your phone can reach us quickly. Feel free to contact us today to have your iPhone 7's screen replaced so that your phone is up and running again.