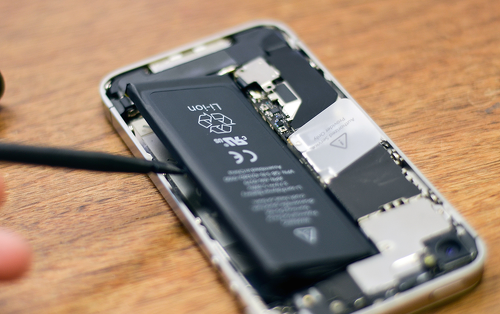 iPhone battery repair is the most daunting problem you might ever experience with your iPhone because that's when your iPhone becomes a useless paperweight. Fortunately, we at Computer Answers have been working very hard at understanding, not just the battery, but the electronics of the iPhone to be able to identify and repair any other related iPhone logic board repairs and be able to fix the battery efficiently and quickly.
Do not jump to replace your iPhone if you drain your battery, there may be a simple battery draining issue.
In addition, you may also have a warranty battery. In terms of your charging system, if you need to check your battery life go to settings, general options, and check your mode. There's no need to head to the apple store when you can do most of this from your home. In that way, the battery problems and battery usage can be fixed and restored which allows your iPhone to go back to its previous working order.
iPhone Battery Replacement Service Near You in Brooklyn.
If you have any problem regarding an iPhone Battery then we are the right place for you to come. We are located in Brooklyn, Albany & Clifton Park. Just step in and get a free diagnosis for your phone. Plus, As always, our goal is to be the most competitive in the business so you do not need to pay extra for great quality service.
All of our locations specialize in this service so you can visit any of them.
Our batteries are OEM quality so you do not have to worry about an exploding iPhone after our work. The OEM product and OEM parts are verified and safe for use.
How can you tell if you need a battery replaced?
The systems are pretty simple, if your iPhone is not charging, losing charge quickly, or simply not turning on, you should get it looked at. Charging the battery is very important so if you are met with one of these dilemmas, then you know your battery should be replaced.
How long does it take to replace the battery?
Most repairs are done within 15 to 30 minutes. Sometimes there are instances where the original product, (battery), isn't the only issue. In this case, we do a full free evaluation to determine what other issues the phone may have!
Should I worry about losing my data?
You do not need to worry about losing any of your files, as we are not going to be changing anything on the software or the memory chips of the phone. Data recovery is also where our expertise lies, therefore in a very rare case where data can be lost, we can retrieve it with ease.
Which iPhone Models Do We Repair?
We repair all models of iPhones for battery-related issues. All genuine parts welcomed!
iPhone 4/4s Battery Replacement
iPhone 5 Battery Replacement
iPhone 5c/5s Battery Replacement
iPhone SE Battery Replacement
iPhone 6 Battery Replacement
iPhone 6 Plus Battery Replacement