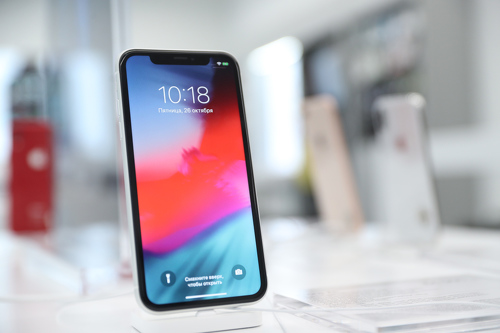 Thanks for taking a look at our iPhone X repair services, we have been working on iPhones from the very first iPhone this has given us an incredible advantage to be able to really help you with your iPhone issues.
iPhone X Repair - Screen, Battery & Everything
Currently, iPhones are the most popular smartphones all over the world, and with amazing services and beautiful designs, the number of iPhone users is growing every day. Accidents happen and sometimes it can ruin your amazing experience and you might search for iPhone X repair services around you. Computer Answers has designed its services to deliver the best experience when it comes to iPhone repair. From screen replacement to replace power button, Computer Answers has the resources and team to support your needs any time near you. Water damage and force damage from dropping the phone is the main problems iPhone X faces. Besides the screen cracking, iPhone X may need repair or replacement of the battery, camera, or charging port as well. At Computer Answers, you will get all the services at the fastest time period. With same-day delivery and a 30-day warranty on repaired parts, Computer Answers is the best iPhone repair shop near you.
iPhone Repair Shop Near You in New York
If you are looking for the best computer repair shop in NY, Computer Answers is your answer. With three convenient locations in New York, Computer Answers are near you with the best services when it comes to iPhone X repairs. Cracked your screen after an accidental drop? Or the camera is not working properly? Or the charger port is not supporting fast charging anymore, solutions to all that you will find at Computer Answers. An amazing experienced team is always prepared to deliver the best to you and make your day. Our main locations are :
Clifton Park, NY
1602 Route 9
Clifton Park, NY 12065
Phone: 518-383-0313
Hours:
Open 7 Days a Week(9 am - 9 pm)
Brooklyn, NY
455 Graham Ave
Brooklyn NY 11222
Hours:
9 am to 9 pm 7 days a week.
and
Albany, NY
818 Central Ave
Albany, NY 12206
Phone: 518-207-1477
Hours:
Open 7 Days a Week(9 am to 9 pm)
Bring your iPhone X to any of our locations and get a free consultation on the condition of your phone and its damage. Then you will get to know about the best price of iPhone X repair and our team will start the replacement process as early as possible. Smartphones are important parts of our daily life, at Computer Answers we understand the value of your time so we repair your phone as fast as possible so you can get back to your life with your phone.
Below there are some common issues we deal with.
iPhone X Screen repair
iPhone X Battery replacement
iPhone X Camera replacement
iPhone X Charging port
iPhone X Power button
iPhone X Side buttons
iPhone X Headphone Jack
iPhone X Home button
iPhone X WiFi/ Bluetooth
iPhone X Water damage