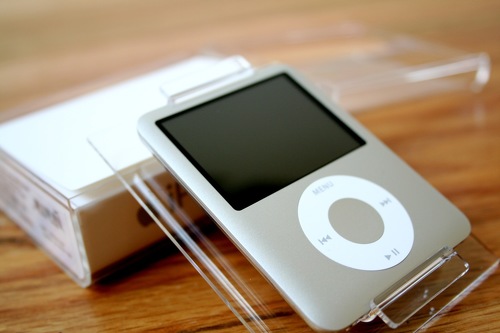 When your iPod is damaged or malfunctioning, and you want to hear your favorite song, you are not going to be very happy. At Computer Answers, we understand your need to get your favorite apple gadget such as your iPod fixed. We get it.
We at Computer Answers have been fixing iPods since 1999, which means we have seen everything kind of iPod from
iPod touch .

iPod nano .

iPod shuffle .

iPod mini .

iPod.
They have come through our doors, smashed, cracked, soaked or damaged in every possible way. You name it, Computer Answers has seen it. iPod data recovery is a very important function in case you may have lost all of your iPod music and have no way of reconnecting with iTunes. Let us help you use specialty iPod software to recover all of your important files and music off of your iPod.
WHY CHOOSE US FOR YOUR IPOD REPAIR?
Your iPod screen repair may have been damaged or you're in need of iPod classic repair, so you need to head over to your nearest iPod repair shop. The thing is you don't need to worry because Computer Answers has been in the business of charge port repair, dock connector repair, and water damage repair for just about every iPod ever created by apple corporation.
One thing you can rest assured is that we are focused on quality support and service no matter what we are doing for our customers so from iPod water damage repair, to iPod charging port repair, or iPod battery repair, we will go above and beyond to make sure our customers get the service they expect and a very quick turnaround time. We also specialize in file recovery in any/all IPod devices. No matter the file type, we are able to tap tap into the IPod data recovery software and retrieve lost data and recover that data. We understand how important both data from your IPod and files from your IPod are extremely important to you. If they disappear, let us help you retrieve them.
Sometimes there are different ways to fix an iPod with the apple logo so you know its genuine, as that's a registered trademark. One sure way is to put a bag with uncooked rice and wait for the rice to soak up the moisture out of the iPod. Of Course, you can always go to the apple store if your iPod is short circuiting, and you need repair service, as in iPod service. iPod 5th gen, 4th gen, 3rd gen, 1st gen, no matter which iPod you have issues with iPod touch 5th gen is a popular option, for the iPod repair services, we can reset the iPod and check if the reset works. We are not affiliated with apple, but we are operating with the same oem quality of service.
So either call us Toll Free at 866-488-2806 or use our Contact Form. Either way, you'll soon be talking with a Computer Answers pro who knows what to do get iPod fixed pronto.
Visit Us At Any One of Our Convenient Locations Including Williamsburg, Brooklyn, NYC East Village, Albany, Clifton Park, East Greenbush, and Schenectady.