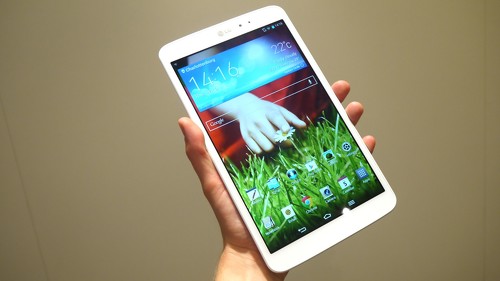 LG IS CONSTANTLY INNOVATING TO KEEP UP WITH ITS COMPETITORS, PROVIDING FEATURES THAT MAKE IT A COMPELLING PRODUCT. THE G SERIES LINE'S KNOCK CODE FEATURE ALLOWS THE USER TO UNLOCK THE DEVICE WITH A SERIES OF TAPS. IN ADDITION, LG HAS ALSO INSTALLED A CAPABILITY FOR SEAMLESS SYNCING WITH SMARTPHONES, ALLOWING FOR NEAR-INSTANT STORAGE OF PHONE CALLS AND TEXT MESSAGES.
IN ORDER TO KEEP USING THESE FEATURES, YOU NEED A FUNCTIONING LG TABLET. YOUR TABLET MAY NEED REPAIRS IF IT IS DROPPED OR EXPOSED TO WATER OR EXCESSIVE HEAT. WE LIST BELOW TEN COMMON PROBLEMS WITH LG TABLETS WE HAVE SUCCESSFULLY RESOLVED AT COMPUTER ANSWERS. WHETHER YOUR ISSUE IS ON THAT LIST OR NOT, CALL US TODAY. WE UNDERSTAND YOUR LG TABLET INSIDE AND OUT.
LOST FILES? LOST DATA? NEED A NEW SD CARD FOR YOUR ANDROID PHONE OR ANDROID DEVICE? NO WORRIES, HERE AT COMPUTER ANSWERS WE GOT YOU COVERED! WE ALSO PROVIDE USB CABLES
WHAT MAKES US DIFFERENT? HOW ABOUT FREE DIAGNOSTICS, REPAIRS WHILE YOU WAIT, AND A HOST OF OTHER SERVICES AIMED AT GETTING YOU BACK UP AND RUNNING FASTER THAN ANYONE IN THE BUSINESS.
OUR REPAIR SERVICES INCLUDE
LG TABLET BATTERY REPLACEMENT

LG TABLET CHARGE PORT REPAIR

LG TABLET CHARGER REPAIR/REPLACEMENT

LG TABLET CONNECTIVITY REPAIR (INTERNAL ANTENNA)

LG TABLET DATA RECOVERY

LG TABLET GLASS REPLACEMENT

LG TABLET LCD REPLACEMENT

LG TABLET SPEAKER REPAIR

LG TABLET VIRUS/SPYWARE REMOVAL