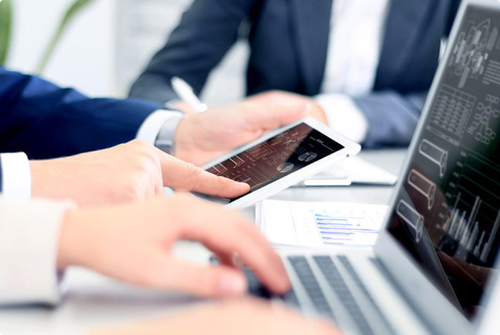 Let Us Handle Managed IT Network Service for You
Operating a business requires you to focus on many aspects including marketing strategies, economic growth, expansion, and IT. Computer Answers can take help your business run smoothly by managing a robust IT system so your time can be spent growing your business.
Computer Answers is a leading Managed Services Provider, providing Information Services include (but isn't limited to) Backup, Communications, Storage, and Security and Monitoring of your systems. And our level of experience in handling computer systems, allows us to do much more. Computer Answers provides unparalleled software support and development.
IT Managed Services - Want to Save Money, Outsource to Us
Of course, you can hire an entire batch of new employees and train them to handle your IT network, but that's just too risky and too costly for any company. Why not outsource to another company that knows exactly what to do from the beginning of your partnership? Computer Answers has extremely capable IT specialists who will take care of your systems at a very minimal, flat monthly rate. With us, you can save at least 30% of what you would have spent for new, untrained employees.



Managed IT Support - We Offer the Entire Package
The vision of Computer Answers is to become an all-around provider of your computer and IT needs. We can customize packages to include additional features.. Do you want to develop and implement custom software? Do you want us to host your services in the Cloud? We can help you with software and Cloud hosting. Our services are flexible and we can modify our service packages depending on your company's own workflow.
Your business doesn't have to conform to your IT. Let your IT work for your business. At Computer Answers, you get exactly that.
Managed IT Support - Your Business is Now Complete
Computer Answers will make sure that your business is connected 100% of the time, internally and externally. We will ensure virtually zero downtime to enable a smooth work environment. You worry about your market; we'll worry about your IT. Contact us at