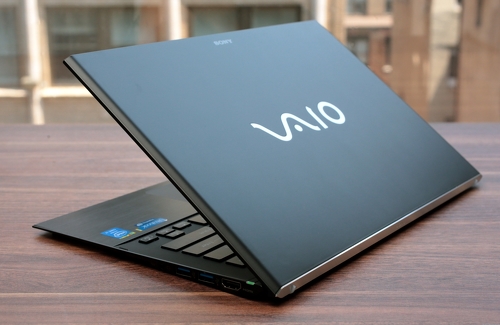 The Vaio line of laptops which Sony manufactured and sold since 1996 was sold to an investment firm in 2014. However, Sony still markets the Vaio in North America. Whether your laptop is part of the E, T or S lines or the discontinued high end Z line, Computer Answers can handle your Sony/Vaio Repair needs quickly and efficiently.
Because of the Vaio's specific properties such as its unique anti-glare lens sheet, it is important for you to deal with repair technicians who have expert knowledge. That saves you time and money. That knowledge applies to more than just the hardware. We will analyze your laptop's operating system and software – free – and advise you on any conflicts or needed updates that our technician finds. We list ten repair or replacement jobs we frequently perform at Computer Answers. Whether your laptop's problem is on that list or not, contact us today for a free quote.
OUR REPAIR SERVICES
WHY CHOOSE US FOR YOUR SONY LAPTOP REPAIR?
You are always welcome to walk in with your laptop to any of our five Computer Answers Service Centers, in the Albany/Schenectady area as well as Brooklyn. We can often make the repair while you wait. If dropping in is a problem, you can also just call us Toll Free at 866-488-2806 or use our Contact Form. Describe your problem. We can arrange shipping for your laptop if you can't come in. We can even send a technician who is expert in laptop repairs to your home or office.
Visit Us At Any One of Our 5 Convenient Locations Including Williamsburg,
East Village, Brooklyn, Albany, Clifton Park, and Schenectady
WHAT MAKES US DIFFERENT? HOW ABOUT FREE DIAGNOSTICS, REPAIRS WHILE YOU WAIT, AND A HOST OF OTHER SERVICES AIMED AT GETTING YOU BACK UP AND RUNNING FASTER THAN ANYONE IN THE BUSINESS.
Our Repairs Include:
Sony Laptop Battery Replacement

Sony Laptop CD/DVD Drive Repair/Replacement

Sony Laptop Charger Repair/Replacement

Sony Laptop Charge Port Repair

Sony Laptop Data Recovery

Sony Laptop Hard Drive Repair/Replacement

Sony Laptop Keyboard Repair

Sony Laptop Screen Repair

Sony Laptop Speaker Repair

Sony Laptop Water Damage Assessment and Repair