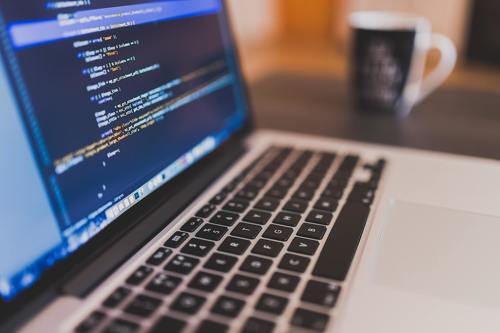 Your website needs to represent your business.
Our developers at Computer Answers are masters in both programming and graphic design. In creating your business' website, we won't separate style from function - we fuse it into a beautiful amalgamation of usability and aesthetics. Simply put, we make sure your website looks great and sounds great, without compromising functionality.
Not only that, we put emphasis on the individuality of your website. It should be highly recognizable and traceable to your brand. Your website needs to effectively represent your business.
Imagine this: a prospective client reaches your home page. Our goal is that he'll instantly know he's come to the right place - that you possess the service or the product he is looking for. Combine that with our outstanding SEO and sem machinery, and you've got a website that will increase your revenue in no time at all.
We offer phenomenal graphic design. Any website can rank highly on search engines such as Google. However, it takes interesting graphics, professional-looking design, and engaging GUI to convince the prospective client that your business is the real deal. Computer Answers has consistently proven its worth as a provider of amazing website design that is both easy-to-use and aesthetically pleasing.
Whether you want an eCommerce website or a highly advanced CMS, our experienced web developers can help you achieve your goal. We are proficient in Photoshop, Coreldraw, Flash, HTML5, ajax, CSS, PHP, and XHTML, among others.
Welcome to the real Web 2.0. Computer Answers is a pioneer in using web applications that facilitate information sharing and ease the task of the end-user, resulting in a more engaging user experience. However, more than just the basic tag cloud, commenting and social networking features, we concentrate on the main philosophy that your business must have an active community online, as the feedback fosters the growth of your business.
We set high standards for ourselves. At Computer Answers, we don't just create a website, we create an experience. In order to do so, we ensure that all these qualities listed below are provided for your site.
Professional appeal - Your website must look like a professional business site, not a cheap blog knockoff
Fast load times - No one waits for a slow-loading website
W3C validation - We validate your site to ensure premium quality of our work
Browser compatibility - We want your site to look and feel the same on every browsing platform
User-friendliness - We want your users to easily navigate and understand the nature of your site for a bigger chance of conversion
Web 2.0 - We want your clients to get more involved using social media
High optimization - We aim for your website to have a commanding presence in all major search engines, particularly Google
Don't wait any longer. You can call us at