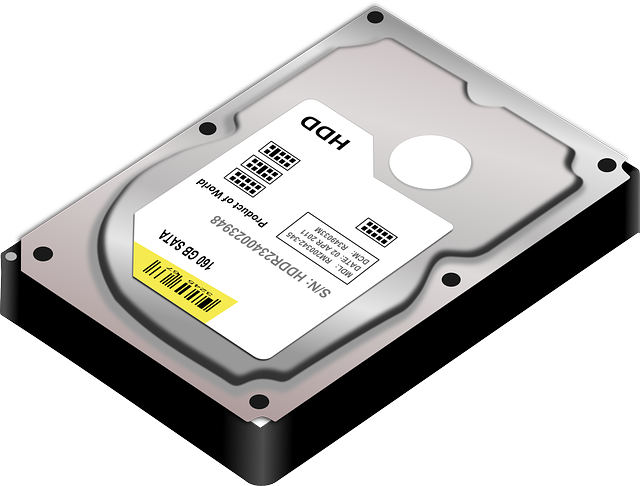 Hard Drive Recovery
100% FREE Diagnostics – 10% Off When You Mention Promo Code "WinterSale2"
Data recovery for damaged, reformatted, or corrupted hard drives is one of the top services here at Computer Answers. We are a leading expert in all kinds of data recovery, and we have a near-perfect success rate – a stunning 98% – in salvaging data from hard disk drives. We possess high-end technology that will restore all your lost data, fast, for any model or size drive.
More About Our Hard Drive Recovery Services
Computer Answers understands that you are probably in an emergency situation. Months or years worth of files, projects, personal financial information and memories may be lost forever within that broken disc buried inside a shattered box. You may have and should have backed up that data onto discs or Cloud storage, but did you? It can be hard to remember what was saved until some time later you look for something and it is gone. Here is what to do if your Hard Drive requires recovery.
First, has your computer or console really been damaged beyond repair? You can bring it in or arrange shipping to one of our five locations conveniently near you in the Albany/Schenectady area or in Brooklyn. Our Computer Answers technicians are trained in analyzing the breakage of any model ever made of Windows, Mac or Linux-based devices. We will perform a Diagnostic Service test for you – free.
We have an unparalleled 98% success rate in recovering data from all types of storage units, regardless of the degree of damage, or the model of the hard drive. If we can't recover a good portion of your lost data, we won't charge you for anything. We give you the options. You make the choices.
Call us Toll Free at 866-488-2806 or use our Contact Form. Tell us with as much detail as you reasonably can about what happened and what kind of shape your device is in, particularly if you are unable to bring it in to one of our Computer Answers service centers. If it is in a fragile state, it may be best for one of our technicians to pick up that computer from you or examine it on site. Contact us now.
Visit Us At Any One of Our 5 Convenient Locations Including Williamsburg,
Brooklyn, Albany, Clifton Park, East Greenbush, and Schenectady.
Our Hard Drive Recovery Services
Critical File Deletions – Recover Deleted Files
This is your gravest concern when your computer is severely damaged. With our 98% success rate, Computer Answers will do everything possible to recover your most valuable files.
Bad Disk Sectors
The actual physical Hard Drive may well be scratched, chipped or warped. Within Computer Answers' clean rooms we will carefully remove any marring from the disk to restore it to readability.
Corrupted Partitions
Partitions are the virtual walls that separate lines of code from running into one another. Because Computer Answers is expert in all operating systems (including DOS-Windows, Mac, Carbon and Linux) we will work to replicate the original partitioning and so make your files retrievable.
Lost Password/Lost Access
Either through human error or virus attack, a hard drive can become unreadable because access to it is blocked. Computer Answers can get past these blockages and restore your access to the Hard Drive information.
Overheating
Whether through fire or a breakdown in your computer's fan cooling system, a Hard Drive disk can become warped or even partially melted. In our Computer Answers clean rooms, we will carefully put that disk back into shape where it can resume normal functioning, or transfer the recovered data to a new Hard Drive for you.
What makes us different? How about FREE Diagnostics, repairs while you wait, and a host of other services aimed at getting you back up and running faster than anyone in the business.
Computer Answers can salvage data that will be normally deemed "unrecoverable" by most computer stores. Here are some of the physical and logical failures that we have fixed before:
Critical File Deletions
Virus Infection / Corruption
Lost Password / Lost Access
Damaged Master File Table
Corrupted Partitions
Physical Head Crash
Electrical Damage / Short Circuit
Controller Error
Failure of Disk Actuator
Motor Damage
Bad Disk Sectors
Overheating
Dropped Hard Disk Casings
We have plenty of hands-on knowledge with all these issues; therefore, you can trust us with any hardware or software deficiency that your hard drive may be experiencing. Our extremely talented IT specialists are hardworking and amiable, and are willing to help you the best they can!