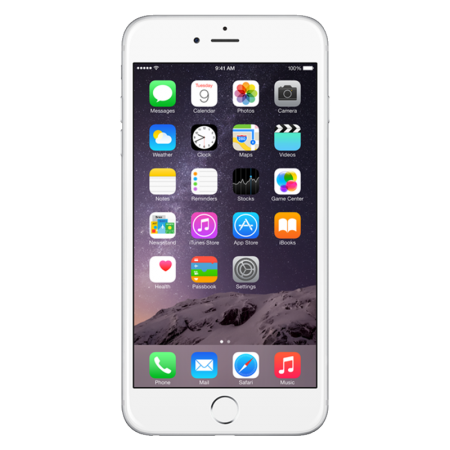 Repairs Starting at Just $25 Call 1-866-488-2806 For A Quote Or Click Below Now!
Your phone is like a part of your body, without it, you feel naked and afraid. We get it. No one understands your frustration better than Computer Answers. We'll get your iPhone back working like new faster then ever. We offer everything from screen replacement to headphone port replacement. Computer Answers offers the lowest prices for iPhone 6 repair in the area. We offer iPhone screen repair, iPhone battery replacement, water damage repair & more
More About Our iPhone Repair Services
While it is true that the Android based Samsung Galaxy has been steadily gaining on and in some markets even surpassing Apple's iPhone line in sales, nonetheless by the end of the first quarter of 2015, Apple had sold over 74 million iPhones. For a device that did not even exist before 2007, your iPhone and its over one million available applications has become your key device when it comes to sharing information and communicating with the outside world. When something goes wrong with your iPhone, you need Computer Answers to promptly get it working again.
Whether you have the latest iPhone 6, or are still using any of the past generations of iPhones, Computer Answers technicians have the experienced know-how and on-site access to parts and software needed to fix any problem you might have.
We have listed below six common problems found with iPhones. Whether or not yours is mentioned, you can be secure knowing that when you walk in to one of our five service centers (located around Albany and Schenectady as well as Brooklyn) we will be able to mend your iPhone.
If you cannot walk in with your iPhone, call us Toll Free at 866-488-2806 or use our Contact Form. Tell us as much as you reasonably can about what the problem is with your iPhone. We will arrange free shipping for you to get it to us quickly. We will then perform a free Diagnostic on your phone and report back to you immediately.
Visit Us At Any One of Our 5 Convenient Locations Including Williamsburg,
Brooklyn, Albany, Clifton Park, East Greenbush, and Schenectady
Our iPhone Repair Services
Free Diagnostics
Nothing is worse than paying for diagnostics, after all, you already knew something was wrong, right? At Computer Answers you'll never pay a dime for us to break the bad news, as it should be. While the bad news is, something's definitely up with your phone, the good news is we'll diagnose it, and provide a free quote for repair at any of our convenient locations, either by walk-in, mail, or appointment.
iPhone Screen Repair
Whether you've broken your screen and LCD, or just one of the two, Computer Answers can get you back up and running 7 days a week faster than anyone in the area. With our convenient locations and hours that fit your busy schedule, you can count on Computer Answers to make getting your iPhone's screen replaced as painless as possible. After all your phone's screen is like your own little window into the world.
iPhone Battery Replacement
Do you find your phone dies half way through your day? Believe it or not, iPhone's are made to last years, while their batteries are not. To get the most out of your iPhone purchase, it's best to replace batteries that are no longer holding a charge, or no longer lasting though the day. Computer Answers offers while-you-wait iPhone battery replacement at all of its locations.
iPhone Water Damage Repair
Whether it's a few drops, or a whole lot of water, if you're iPhone 6 is acting up after being exposed to water, it could be due to water damage. As you know, Apple care does NOT cover water damage, but luckily Computer Answers offers water damage repair for all iPhones at the lowest cost in the area.
Charger Port Replacement
Stop wiggling that wire trying to get your phone to charge, if you've replaced the wire, it's likely your charger port that needs replacing. Computer Answers  offers charger port replacement of most iPhone and Smartphone models, including the iPhone 6 and iPhone 6 Plus. Fast, affordable, and friendly.
Home Button Repair
What do you call a iPhone with a broken home button? a Paperweight! If you've found your home button to be getting sticky, unreliable or simply just totally broken, Computer Answers can get you clicking away in no time with our team of highly skilled technicians. We'll get the job done fast, affordably and most of all, done right.
What makes us different? How about FREE Diagnostics, repairs while you wait, and a host of other services aimed at getting you back up and running faster than anyone in the business.