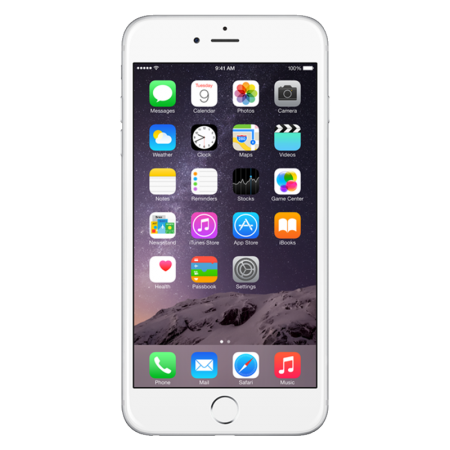 Repairs Starting at Just $25 Call 1-866-488-2806 For A Quote Or Click Below Now!
Your phone is like a part of your body, without it, you feel naked and afraid. We get it. No one understands your frustration better than Computer Answers. We'll get your iPhone back working like new faster than ever. We offer everything from screen replacement to headphone port replacement. Computer Answers offers the lowest prices for iPhone 6 repair in the area. We offer an iPhone screen repair, iPhone battery replacement, water damage repair & more, iphone charging port replacement, iphone battery repair, iphone software repair, iphone technical support, come to the iphone specialists iphone repair shop.
More About Our iPhone Repair Services
While it is true that the Android based Samsung Galaxy has been steadily gaining on and in some markets even surpassing Apple's iPhone line in sales, nonetheless by the end of the first quarter of 2015, Apple had sold over 74 million iPhones. For a device that did not even exist before 2007, your iPhone and its over one million available applications has become your key device when it comes to sharing information and communicating with the outside world. When something goes wrong with your iPhone, you need Computer Answers to promptly get it working again.
Whether you have the latest iPhone X, or are still using any of the past generations of iPhones, Computer Answers technicians have the experienced know-how and on-site access to parts and software needed to fix any problem you might have.
We have listed below six common problems found with iPhones. Whether or not yours is mentioned, you can be secure knowing that when you walk in to one of our five service centers (located around Albany and Schenectady as well as Brooklyn) we will be able to mend your iPhone.
If you cannot walk in with your iPhone, call us Toll Free at 866-488-2806 or use our Contact Form. Tell us as much as you reasonably can about what the problem is with your iPhone. We will arrange free shipping for you to get it to us quickly. We will then perform a free Diagnostic on your phone and report back to you immediately.
Visit Us At Any One of Our 4 Convenient Locations Including Williamsburg,
Brooklyn, Albany, Clifton Park, and Schenectady
Our iPhone Repair Services
Free Diagnostics
Essentially no matter what is wrong with your iPhone you can count on us to do a free evaluation of the battery ,screen, any other hardware problems which may exist. You can safely bring it into Computer Answers knowing that we will handle the issue and give you a full free evaluation.
iPhone Screen Repair
Clearly the most important part of your iPhone is the screen. Without the screen the iPhone simply can not function. You can not go online you can not respond to your friends text messages. Without seeing what is on the iPhone screen you are basically screwed. Please let us here at Computer Answers help you fix the screen of your iPhone and get you back up and running.
iPhone Battery Replacement
Not without any further ado, the iPhone battery is basically your life line. All functions of the iPhone completely depend on the battery. If your battery is not charging or not holding a charge, or just discharging too quickly then it probably needs to be replaced or there are deeper problems which also need to be addressed. We carry oem batteries for all iPhone models so you can get your iPhone battery problems fixed quickly and efficiently. Replacing the battery by an equivalent apple authorized service center is the way to go.
iPhone Water Damage Repair
Let me guess you have going to flush your iPhone down the toilet and then you all of a sudden changed your mind. We have all been there, we will fear not, we can help you get your water damaged iPhone back up and running as good as ever before. We specialize in board level repairs for any water damage iPhone problem.
Charger Port Replacement
So here is the deal if you can't charge your iPhone it's obviously a huge paper weight. Let's not beat around the bush. Fix your charging port problems or else when your girlfriend or boyfriend sends you a text message and you were not able to charge your iPhone the night before, you're really screwed don't be caught up in this pickle come get your charging port fixed way before this happens. Don't waste time twiddling with the lightning cable, of your ios device.
Home Button Repair
An iPhones home button is the lifeline of the iPhone, it literally controls all of the functions of the phone from settings, to basic communication and internet access. If your iPhones home button is damaged and you are sick and tired of using the onscreen fake button fear not we can help, please bring us your iPhone for quick and efficient iPhone home button repair. You may have a non functioning home buttons, or your phone is stuck in recovery mode, or its wet iphone, experiencing data loss, maybe its the logic board. Don't waste time on apple support to fix your touch id, we are in advanced mode to fix any ios issues.
What makes us different? How about FREE Diagnostics, repairs while you wait, and a host of other services aimed at getting you back up and running faster than anyone in the business.